Cooperation between Law and Enterprise
--Judicial protection of a law-based business environment
On March 30, Hanjiang Intermediate People's Court of Hubei Province held a forum for private entrepreneurs and a special liaison activity on"Optimizing the law-based business environment" to gather strength of the high-quality development for private economies under the rule of law.    
At the forum, leaders of Xiantao, Qianjiang and Tianmen three federations of industry and commerce and 9 representatives of private entrepreneurs from industrial manufacturing, commercial circulation, medical treatment, agriculture, new material R&D and other fields spoke their hearts. Feng Qionghua, chairman and general manager of BlueSky, said that Jianghan Court has always put private enterprises in mind. We hope to extend the reach of judicial services in the future, smooth the channels of diversified dispute resolution, further improve the temperature and intensity of judicial services related to enterprises, and help enterprises to enhance their confidence in development.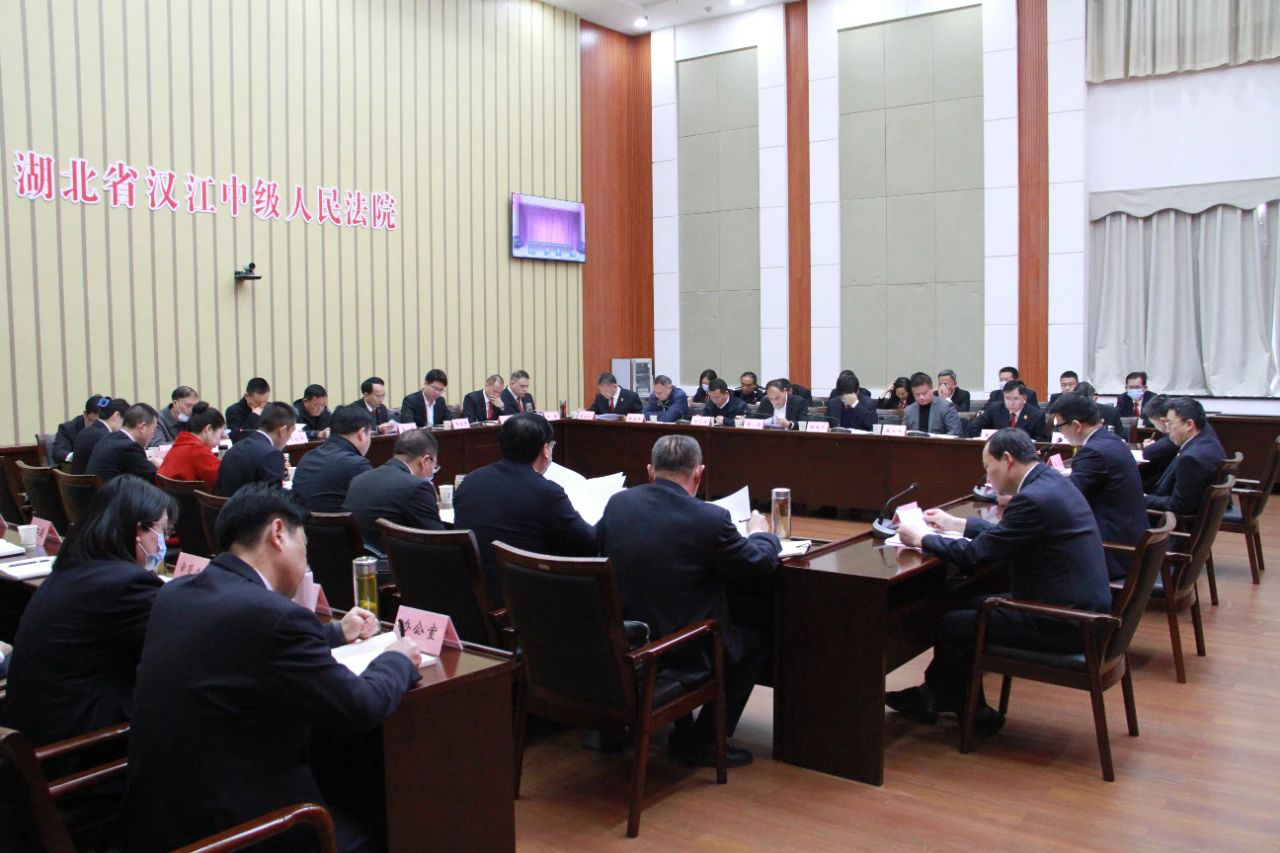 Yan Xiaolong, secretary of the Party Committee and president of Hanjiang Intermediate People's Court, responded to the suggestions put forward by the business representatives one by one. He stressed that it is his duty to improve the business environment, and failure to do so is a dereliction of duty, we must always give top priority to improving the business environment under the rule of law, and treat private enterprises and private entrepreneurs as our own people, it's a responsibility and a duty to defend our lands.   
Related leaders of Hanjiang Intermediate Court and Judicial Committee participated in the forum, leaders of Xiantao, Qianjiang and Tianmen three People's Courts and heads of institutions in Jianghan Intermediate People's Court attended the forum.
The rule of law is the best business environment. BlueSky adheres to the law and integrity as the foundation of life, we operate business, administer enterprise and safeguard rights according to the law, constantly strengthen self-learning, self-education, self-promotion to improve the legal and commercial literacy of employees, and promote the healthy development of enterprise.     
(Pictures and parts of contents of this article are excerpted from Wechat official account of Jianghan Intermediate People's Court of Hubei Province.)